In AMPPS Enduser Panel, Click on manage Domain as you can see in screenshot.

You can visit the Domain, check the path & type of the domain.
In Options, click on corresponding remove button.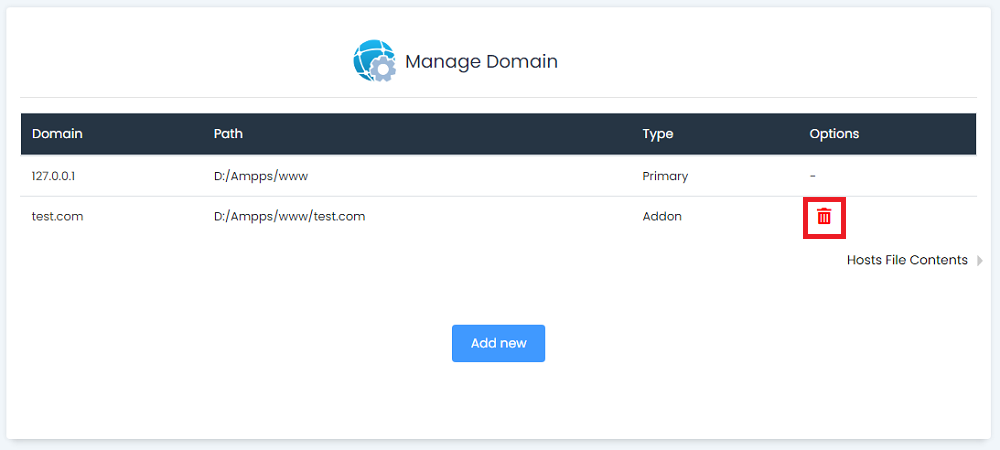 Press YES to remove domain.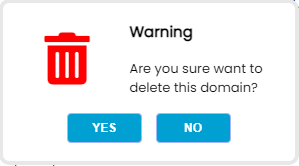 Note: Verify that Apache has been restarted, if not please do it manually.