This tutorial will show you how to install a script in AMPPS. I will be taking an example of WordPress which is a popular blogging script.
NOTE : If you cannot find the script you want to install please visit the following link and make sure the script is enabled :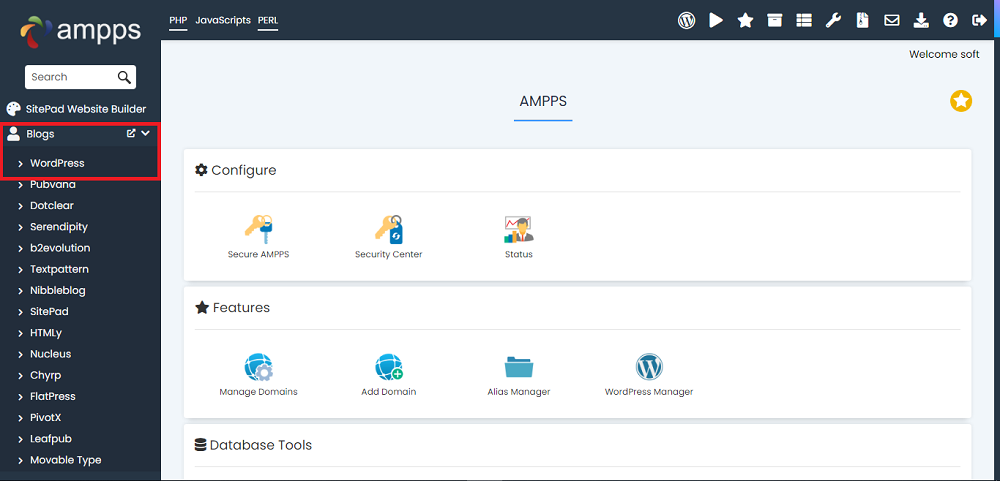 Fill in the Installation Details
Note : If you wish to install the script of the root of the domain eg : http://example.com please leave the In Directory field blank.